Raspberry Pi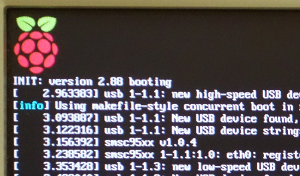 Do you really need to be a freak to love such a nice boot screen?
The Raspberry Pi is a mini-computer on a single board. Link to the project page: www.raspberrypi.org. I purchased it at RS-Components for about 50 Euros. It has a very low power consumption. According to wikipedia and the project page my version has a power consumption of 3.5W.
Berry as a media server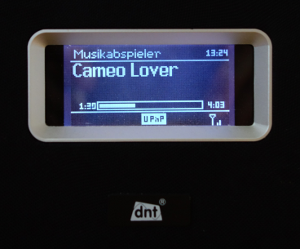 dnt IP Square music player playing Kimbra's "Cameo Lover".
I'm using the gmedia server, a upnp server, to be able to play my own music on my dnt IP Square internet radio. I installed the package via aptitude, specified the folder containing my mp3-files in the configuration file "/etc/default/gmediaserver", that's it!